Tools And Resources To Help You Build Your Perfect Website
November 10, 2022
Having a website is an important part of running and being a business. You can take your website to the next level with these amazing tools that make all the difference in the world!
What To Look For When Building Your Website
As a business owner, you may be thinking about building a website. Websites are an excellent way to connect with potential customers and showcase your product or service. There are a lot of factors to consider when creating your website, but here are some key things to keep in mind:
Theme
A theme is the look and feel of your website. You can find themes for free or purchase them through websites like Theme Forest. Themes make it easy to customize your website's appearance, and they can help you target specific audiences.
Domain Name
Your domain name is what visitors will see when they type your website's address into their browsers. Make sure you choose a name that is catchy and memorable. For example, mywebsite.com is a good choice because it's easy to type and recall.
Web Hosting
Your website will live on the internet, so you'll need a web host. A web host provides all the necessary hardware and software to run your website. It also typically includes a domain name registration and hosting services. Most web hosts offer introductory pricing periods (usually 3 or 6 months) that allow you to try before you buy.
The Importance of SEO
SEO is the process of optimizing a website for search engine visibility. With over 95 percent of all internet traffic coming from search engines, it's essential for any business to make sure their website is as search engine friendly as possible. There are a number of resources and tools available to help you build your perfect website and optimize it for SEO.
One of the first things you need to do is determine your website's target audience. Once you know who you're trying to reach, you can start optimizing your content for those individuals. You can use keyword research tools to identify specific keywords that your target audience is likely to be searching for. Once you have a list of targeted keywords, you can begin drafting content that includes these words and phrases.
Once your content is optimized, it's important to distribute it across different channels. You should make sure your website has a strong domain name and effective web design so that visitors can easily find and access your content. You should also promote your website through social media platforms, email campaigns, and other marketing techniques. All of these efforts will help increase traffic to your site and improve your SEO rankings.
An Intro to Web Design Tools and Resources
There are a variety of tools and resources available to help you build your perfect website. Here's an overview of some of the most popular options:
Web Designer Tools
There are a variety of web designer tools available that make creating and designing websites easier. Some of the most popular web designer tools include Adobe Photoshop, Dreamweaver, and Microsoft Word. Each tool has its own strengths and weaknesses, so it's important to choose one that will best suit your needs.
One common feature among these tools is the ability to create templates. This can save you time by providing predefined designs or layouts for you to start from. You can also use these templates to scaffold your own website designs, which can help speed up the process.
Website Building Resources
To create a successful website, you'll need access to a variety of resources. These resources may include templates, fonts, images, and video files. You can find these resources online or at local libraries. It's also important to have an understanding of how Internet browsers work in order to design your website correctly. For example, certain elements may not display properly in Firefox or Safari than they would in Chrome or Internet Explorer.
Once you've created your website, you can also use free content management systems to keep track of changes and updates.
How to Build a Beautiful Website with These Tools
Building a beautiful website is not as difficult as you might think. There are a number of helpful tools and resources available to help you get started. Here are some of the most important ones:
–A good domain name: Domain names are one of the most important factors in the success of your website. Make sure to find a name that reflects your business and is catchy. Don't choose a name that is already in use by another company.
–A domain registrar: Once you have found a suitable domain name, you need to register it with a domain registrar. This will give you access to the name and enable you to set up your website. There are many registrars available, so choose one that has a good reputation and provides affordable registration fees.
–Web hosting: Once you have registered your domain name and chosen a hosting provider, you need to set up your website. Your web host will provide you with all the necessary files and instructions to do this. Make sure that your web host offers a good variety of hosting services at affordable prices. You should also consider choosing a web host that offers 24/7 customer support.
–A web designer : The design of your website is a big part of the success. If you do not have time to design your own website, consider using a template from websites such as-A web developer: Once you are done with your own website, it will be time for someone else to make it even better. A good web developer can take your design and make it look like what you imagined.-A web designer: This person will create an attractive and professional website that incorporates all the products and services that you offer or sell.
Conclusion
Building a website can be an incredibly rewarding experience, but it's not easy. There are a lot of resources out there to help you get started, but it can be hard to know where to start. I've compiled this list of tools and resources that will help you build your perfect website – from domain registration and hosting to SEO and social media marketing. Use them as you see fit, and I guarantee that you will achieve your goals in no time.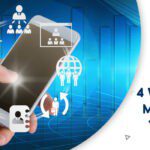 Previous post 4 Ways to Build a Mobile App for Your Business